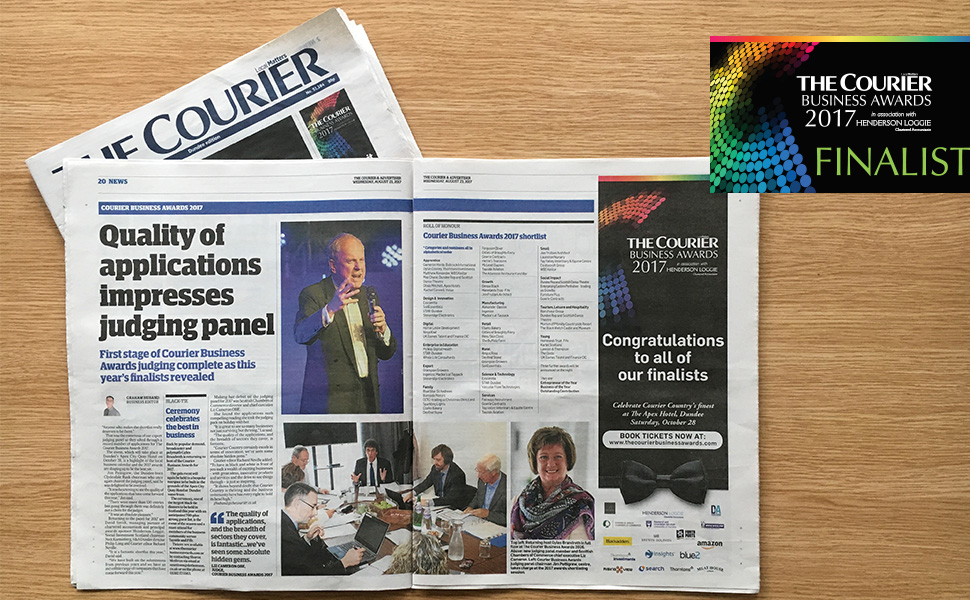 We are very excited to announce that we have been shortlisted for three of this year's Courier Business Awards – Design & Innovation, Enterprise in Education and Science & Technology Business of the Year.
In 2013 we were named Business of the Year at the inaugural Courier Business Awards, an accolade we are very proud of.
This year the Courier Business Awards celebrates five years of recognising and supporting businesses and individuals from across Tayside, Fife, Perthshire and Angus. We are delighted to be part of this strong business community and highlighted as finalists this year.
A list of all finalists was published in the courier today (23rd of August 2017) on pages 20 and 21 and on their website here.
The awards will take place on Saturday the 28th of October 2017 at the Apex Hotel, Dundee.