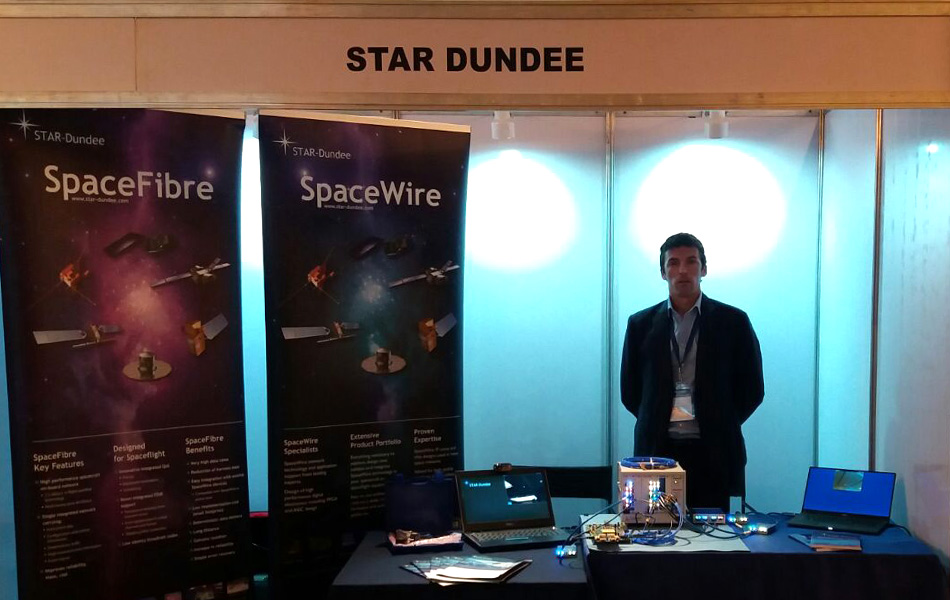 This week STAR-Dundee is attending Microsemi Space Forum India in Bangalore on the 25th of July and Ahmedabad on the 27th of July 2017.
Here we will be demonstrating several of our IP Cores running in the radiation-tolerant RTG4 FPGA including:
SpaceFibre Single-Lane operating at 3.125 Gbps
SpaceFibre Multi-Lane operating at 6.25 Gbps
SpaceWire-to-SpaceFibre Bridge
The demo will also include the SpaceFibre Routing Switch.
This will demonstrate the RTG4 FPGA integrated with several of STAR-Dundee's equipment to recreate a generic model of the network onboard a spacecraft.
Find out more about our SpaceFibre Multi-lane IP cores here: https://www.star-dundee.com/knowledge-base/spacefibre-ip-cores or get in touch.
For more informaton on the forum visit: https://www.microsemi.com/spaceforum/space-forum#overview

The archive from Microsemi Space Forum North American online event is now availible here: http://www.microsemispaceforum.com/#/events. You can also view the STAR-Dundee Microsemi demo video as part of the Space Forum 2017 archive here: http://www.microsemispaceforum.com/#/page/2/2017_Demo_Videos