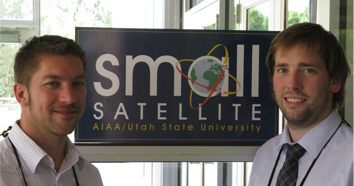 Held in Logan, UT, STAR-Dundee will be attending this years SmallSat Conference.
STAR-Dundee will have some of their new Mk2 SpaceWire products ready to exhibit. If you would like more information
on these please come and visit us at:
STAR-Dundee, Stand 3
UPDATE:
After a succesful show STAR-Dundee would like to thank everyone who put effort into this year's SmallSat. For anyone who didn't get a chance to speak with us, you can find more information about our products here or contact a member of the team at enquiries@star-dundee.com.