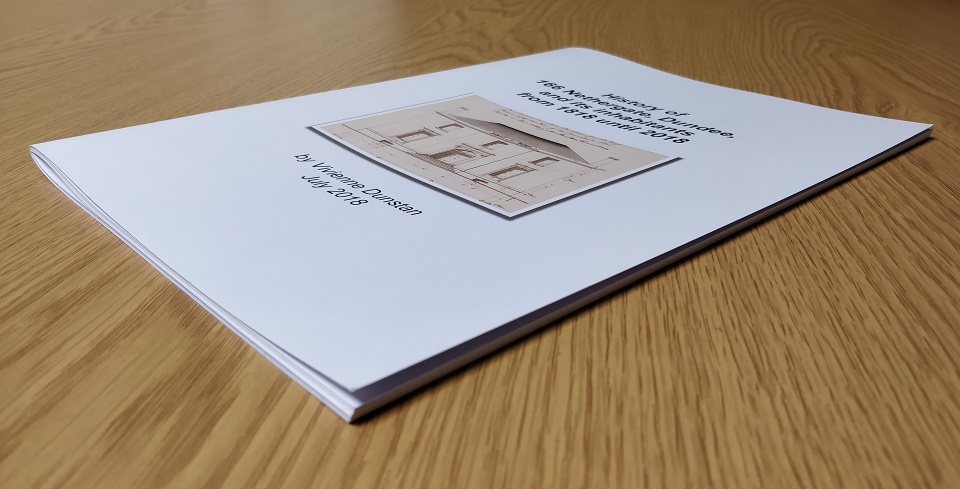 Since 2012, STAR-Dundee's team in Dundee have been based in STAR House, a 19th century building in the centre of Dundee. In 2018, the building celebrates its 200th anniversary, having been built in 1818 for James Gray, a merchant and magistrate of Dundee.
We are very grateful to Vivienne Dunstan, the wife of one of our colleagues, who has put together a "History of 166 Nethergate, Dundee, and its inhabitants from 1818 until 2018". Viv has gone to great lengths to find out about each of the occupants of the building and the changes that have been made to the building over its lifetime.
STAR-Dundee bought the building in 2011 from the University of Dundee and we spent a year renovating it before moving in in the summer of 2012. As well as ensuring it was fit for our needs as a company developing spacecraft technology, we also tried to ensure the building retained its original character. This meant restoring many features which had been covered up or removed, and we now have beautiful wooden floors which were previously covered, while all the windows in the building have been restored to their original Georgian style.
Thanks to Viv's work, we can now compare the building in its current state to the original plans and the old photos that she has unearthed.
We are very proud of our roots in Dundee and our home in STAR House. Due to its unique character, photos of the building appear in many of our tweets, and it provides a welcoming environment for both employees and visitors alike.
Happy Birthday STAR House!