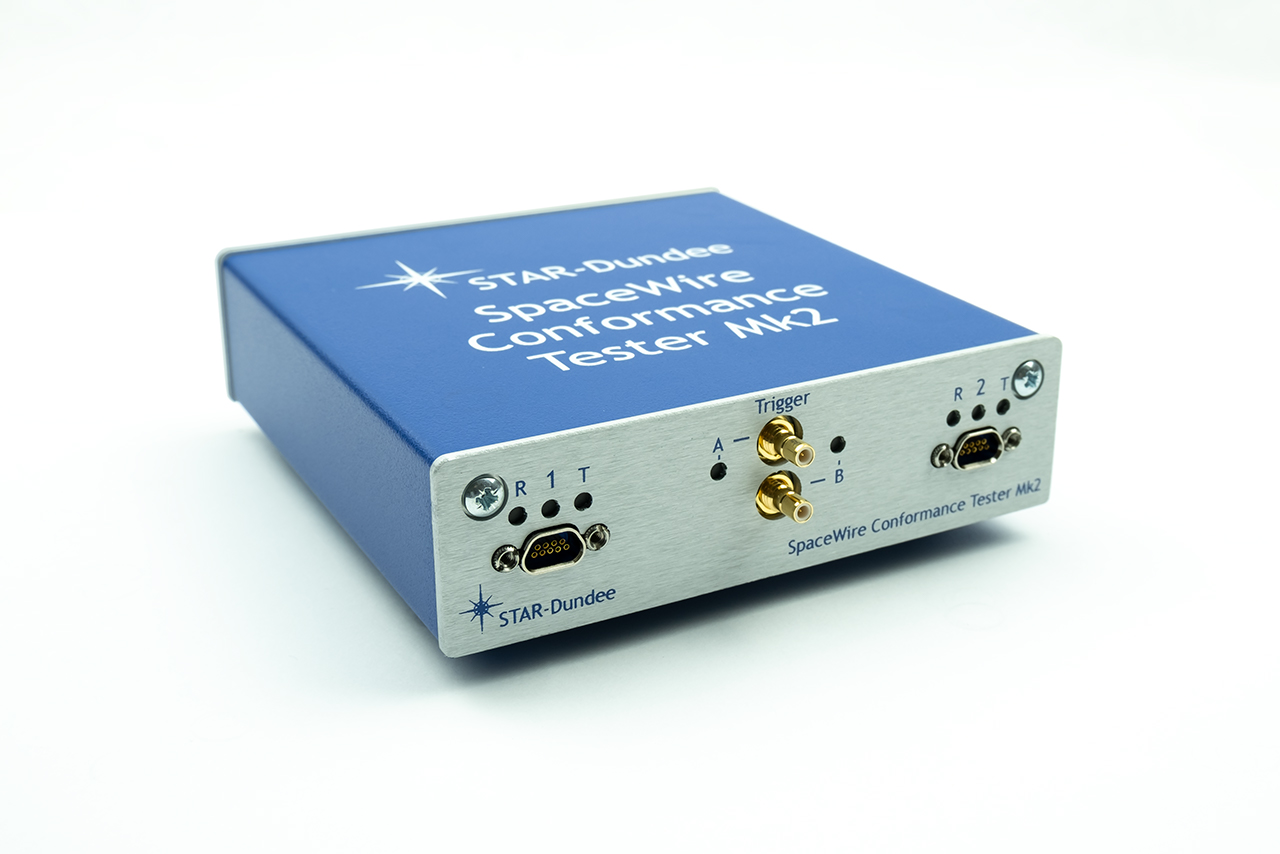 We are pleased to announce the availability of our all new SpaceWire Conformance Tester Mk2.
Building on the success of the original SpaceWire Conformance Tester, the Mk2 has a brand-new hardware design that connects to the computer over a USB 3.0 (or USB 2.0) connection. It is now rack mountable using our rack mounting kit. The Conformance Tester Mk2 supports testing of SpaceWire link speeds of up to 400 Mbit/s and comes with the newest version of the GUI software.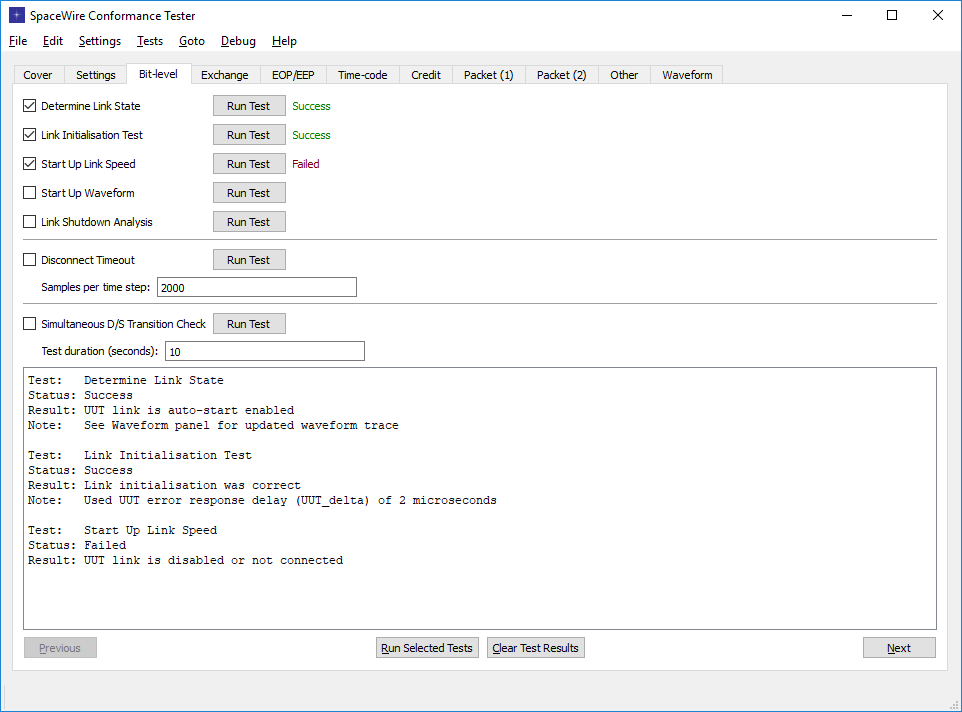 More information is available on the SpaceWire Conformance Tester Mk2 product page.