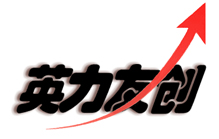 STAR-Dundee have now appointed a distributor for our SpaceWire Products and SpaceWire IP Cores in China, Beijing Yoler Sci-Tech Development Co.,Ltd.
Beijing Yoler has gained recognition for their marketing efforts with SpaceWire technology and STAR-Dundee products. Beijing Yoler specialise in providing Spacewire Test & Development Equipment to the Chinese Aerospace industry, by introducing advanced international technology and bringing more targeted, distinctive products and a high level of service.
For Chinese customers interested in using SpaceWire technology, please contact Junzhe Liu (刘军哲) or Beijing Yoler directly:
Postal address

Junzhe Liu (刘军哲)
Room 210, Agriculture and Forest Committee office building,
No.7 Yard,
CAOQIAO,
Haidian district,
Beijing,
China 100080

Telephone

+86 010-59497290

Web Address
For customers in other regions, please check our distributors page for contact information, or the Products and Quotations page and a member of the STAR-Dundee team will put you in contact with the appropriate persons.