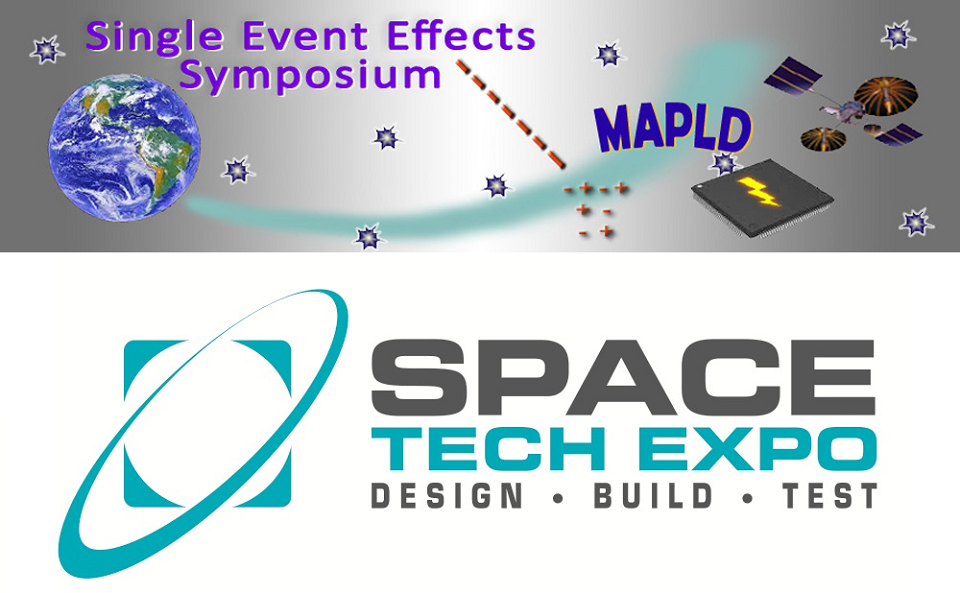 STAR-Dundee exhibited at two events in California in the week beginning 23rd of May. From the 24th until the 25th we were at the 25th Annual Single Event Effects (SEE) Symposium coupled with the Military and Aerospace Programmable Logic Devices (MAPLD) Workshop in La Jolla, San Diego. In parallel, from the 24th to the 26th we were also in Pasadena at Space Tech Expo 2016.
At both events we had some of our SpaceWire and SpaceFibre products on display, including a demonstration of the SpaceFibre protocol running on the Microsemi RTG4 FPGA connected to our FMC SpaceWire/SpaceFibre Board. We also demonstrated our new SpaceFibre Routers at SEE/MAPLD on the 24th and at Space Tech Expo on the 25th and 26th. This demonstration highlights the features of SpaceFibre which make it ideal for many space applications:
High data rates – 2.5 Gbits/s links, plus multi-laning support.
SpaceWire compatibility – STAR Fire units are used to interconnect SpaceWire and SpaceFibre.
Low cable mass – Both flight and lab cables are used in the demonstration.
Quality of service – Multiple traffic streams are multiplexed over a single SpaceFibre link, with each stream assigned a percentage of the bandwidth.
Fault Detection, Isolation and Recovery – Cables can be removed and the retry mechanism ensures the destination encounters no errors.