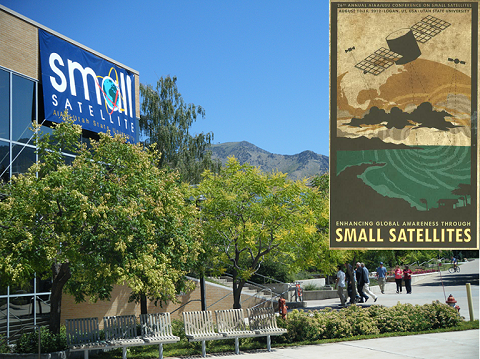 STAR-Dundee had a very successful visit to the 26th Annual Small Satellite Conference, 13-16 Aug 2012, Logan, UT, USA.
We would like to thank everyone who came to visit us at our exhibition stand. It was great to speak to existing customers, those new to SpaceWire and everyone in between. It was a particularly exciting time with the continued buzz following the successful Curiosity Mars landing and speaking to developers of equipment that contributed to the success.
We ran live demos of two of our newest developments: our most recently released SpaceWire RTC Development Kit and our soon-to-be-released SpaceWire EGSE. The SpaceWire RTC Development Kit is a combination of our SpaceWire Software Development Environment which supports our new SpaceWire RTC Unit based on ATMEL's AT7913E; a flight ready LEON2-FT (SparcV8) based IC for interfacing on-board instruments. The SpaceWire EGSE is a highly capable test device designed to rapidly emulate or stimulate instruments and other SpaceWire enabled units, for which we are already taking orders.
For anyone who didn't get a chance to speak with us, you can find more information about our products on the Products page or contact a member of the team using the Contact page.