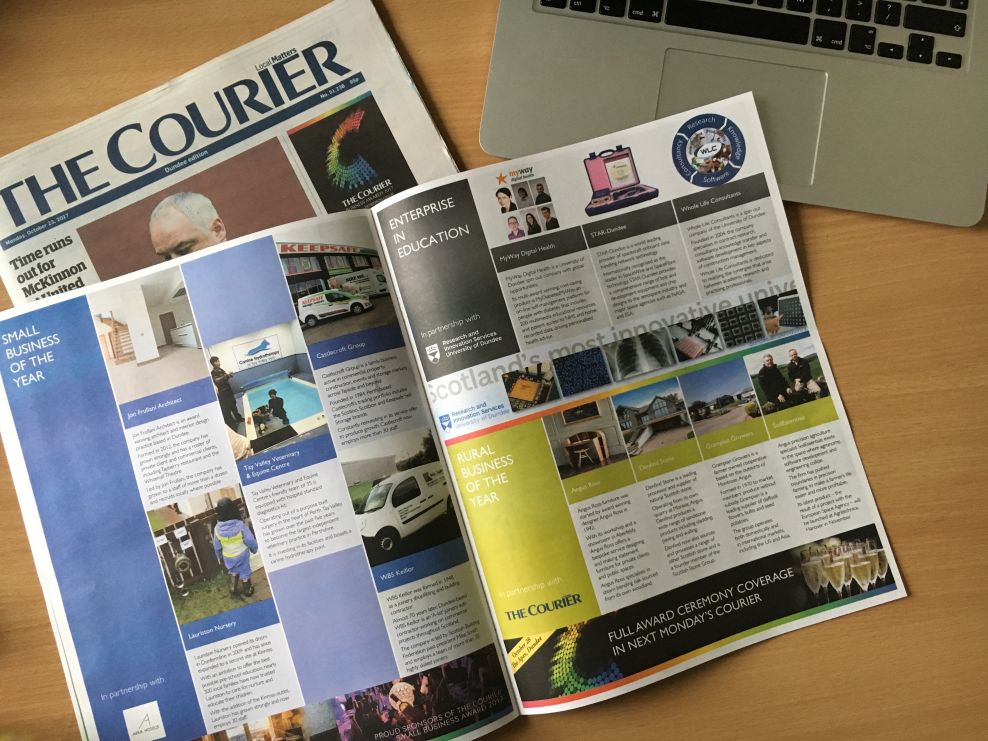 STAR-Dundee has recently transitioned to an employee owned company and our story has been shared far and wide by the press including local and national newspapers and websites. The Courier highlighted STAR-Dundee's move to employee ownership in securing our future in Dundee and The Herald wrote 'To boldly go: Dundee space tech firm moves into staff ownership'.
Many websites posted the story on their news pages including: Co-operative News, Dundee and Angus Chamber of Commerce DIGIT, Employee Benefits Website, FutureScot, Good University, Satnews, and Scottish Business News Network.
While the University of Dundee's School of Science and Engineering and Centre for Entrepreneurship wrote stories on the transition, as well as the Research and Innovation Services sharing the news on social media.
Our new employee owned status means we are now proud members of Employee Ownership Association who also shared our story on their news page.
Alongside this STAR-Dundee are finalists in 3 of the Courier Business Awards 2017. Today's Courier contains a supplement with more information on the finalists including STAR-Dundee in 3 categories; Design and Innovation Business of the Year, Science and Technology Business of the Year and Enterprise in Education.
We have also recently set up a twitter account where you can keep up to date with STAR-Dundee, follow us here: https://twitter.com/STAR_Dundee
If there are any features that we have missed please let us know by emailing Lucy.Robertson@star-dundee.com and we can add them in as soon as possible.