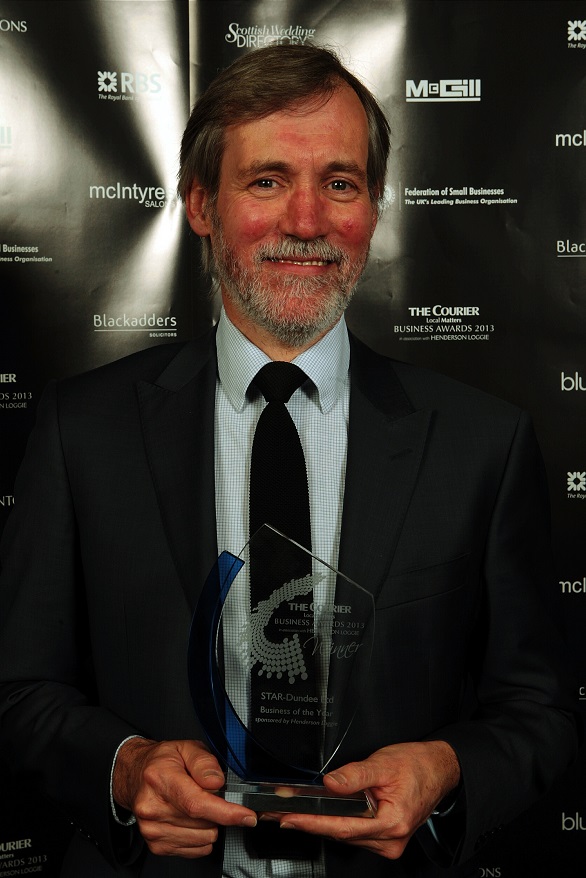 Fireworks were flying over STAR House a few days before Bonfire Night when STAR-Dundee was announced winner of the most prestigious award at the inaugural Courier Business Awards 2013: Business of the Year 2013.
The awards have been created to celebrate the thriving business community of East-Central Scotland, home of The Courier. Companies of all sizes, and from all walks of the business community were represented from life-sciences and tourism, to agriculture and retail. STAR-Dundee was recognised for its success and continued growth over the past 10 years.
Image courtesy of © The Courier Business Awards / John Stevenson.