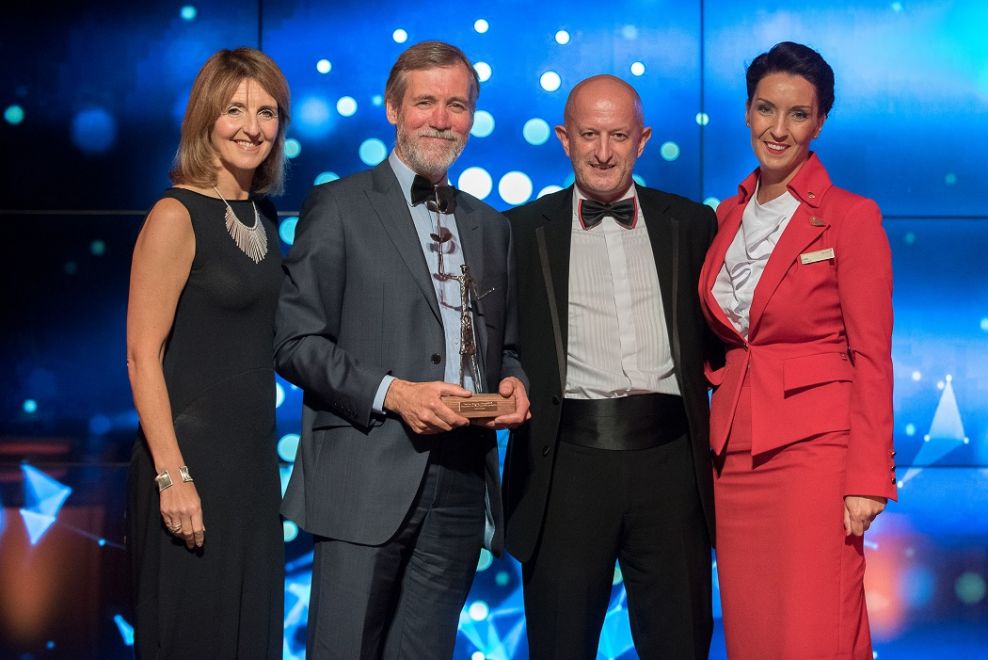 To crown another successful year, STAR-Dundee received the Scottish Business of the Year (Under 25 employees).
On Thursday 11th September the Scottish Chambers of Commerce held its inaugural Scottish Business Honours 2014 ceremony in Edinburgh. The occasion takes the winning businesses from local Chambers of Commerce from all over Scotland and showcases the best of Scottish businesses at this nationwide ceremony.
STAR-Dundee not only received one award but were also a shortlisted Finalist for Most Innovative Company. These acclamations are not only great recognition for the success of STAR-Dundee within the Scottish business community over the years, but also for all the endeavours of the great team at STAR House.
Image courtesy of Scottish Chambers of Commerce / John Linton Photography.