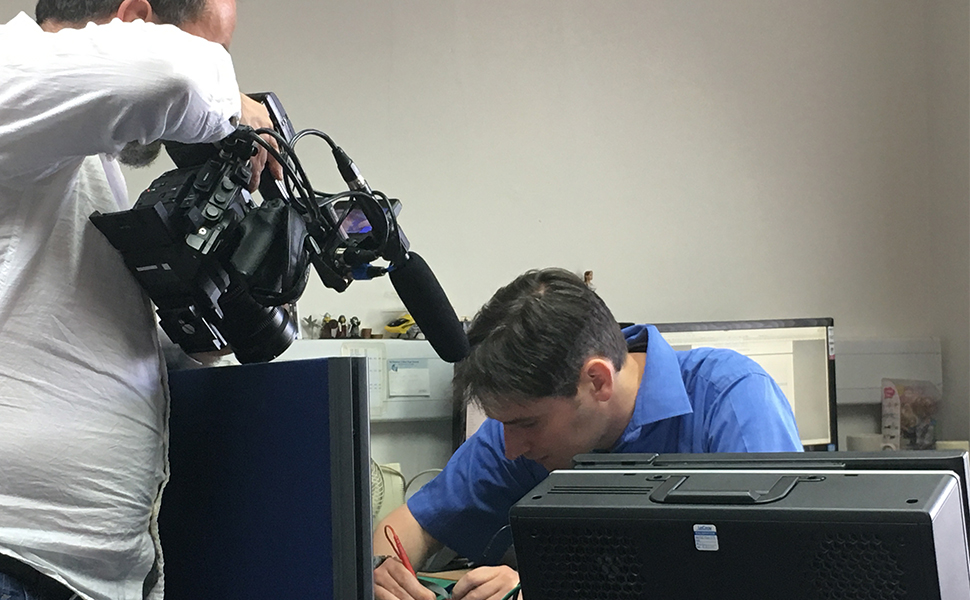 On the 18th of May 2017 STAR-Dundee took part in Microsemi Space Forum's North American Online Event. As a partner of the Space Forum, STAR-Dundee created a video demonstrating SpaceWire and SpaceFibre for the Microsemi RTG4.
Watch the video here:
Microsemi Space Forum partner videos including STAR-Dundee's were aired between 9:30-10:00, 11:15-12:15, and 14:00-14:30 (PST) on the 18th of May.
For more information and the agenda from the event please see Microsemi's website: https://www.microsemi.com/spaceforum/space-forum#agenda
STAR-Dundee also exhibited at Microsemi Space Forum, Europe in Noordwijk, Netherlands, on the 20th of June and Microsemi Space Forum, India at The Leela Palace, Bangalore on the 25th of July and Courtyard Marriott Ahmedabad, India on the 27th of July.
The featured image shows Dylan Drummond from Son of The Sea filming STAR-Dundee Electronics Engineer Pete.